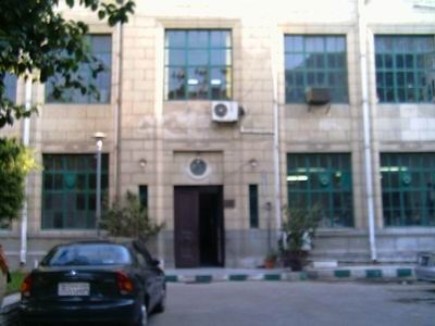 Advanced Materials Lab was founded in the mid 1950s by the late Professor Ibrahim A. Ammar. Ammar graduated from Cairo Univesity, Faculty of Science, Chemistry Department with first class honors in 1948. He earned Ph.D degree from University of London in 1953 from the labs of distinguished electrochemists B.E. Conway and J.O'M. Bockris. Ammar moved back to Cairo University to establish his electrochemistry lab which produced about 97 papers in the period 1955-1987 in electrochemical science and its applications. in 1978, He got the D.Sc. degree from Cairo University. Ammar served as Chair of Chemistry Department from 1977-1980 and from 1984-1988.
to read more about Professor I.A. AMMAR, click here
Dr. Michael Kryzanek, Director of Global Studies, discusses the new agreement between BSC and Cairo University with Dr. Heba Nassar (Vice President, Cairo University) and Dr. Ahmed Galal (Dean of Faculty of Sciences, Cairo University).
Nada Atta has been honored with the Cairo University Award for Excellence in Interdisciplinary Research.
to view the photo album, click here
Maher featured in a short film by Nature Publishing Group with the 1996 Nobel Laureate in Chemistry, Harold Kroto.
Sir Harry Kroto won the Nobel Prize for discovering the soccer-ball-shaped fullerenes, strangely-structured carbon molecules also known as buckyballs. These molecules led to the development of carbon nanotubes and the burgeoning field of nanoscience. But young chemists Stephanie Benight and Maher El-Kady want to know how we can use buckyballs in the future, and whether we should be worried by some aspects of these new nano-scale technologies.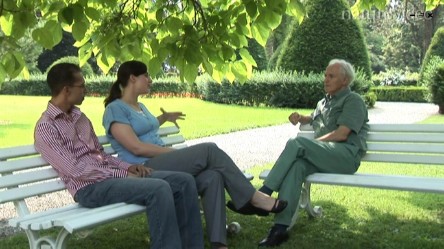 to watch the video on Nature's page, click here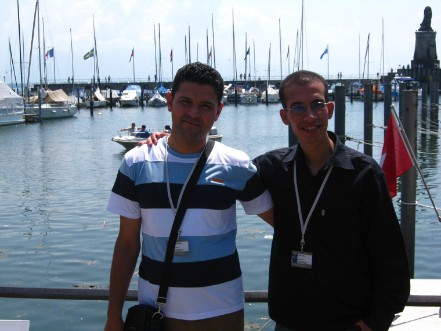 The group members Maher and Ali were selected to attend a prestigious meeting with 23 Nobel Laureates in Lindau, Germany.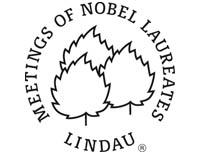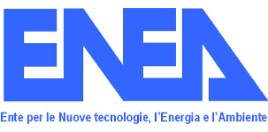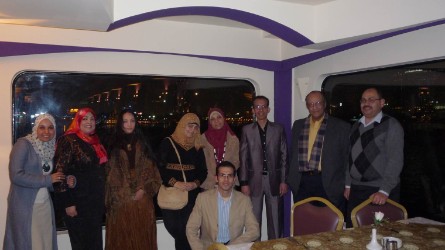 We had a group dinner on december 2011 celebrating 1. the Award Dr. Nada got from the University of Cairo for her excellence in interdisciplinary research. 2. the Best Masters' Thesis Award given to Maher from the University of Cairo.
to view the photo album, click here
IUPAC President publicizes the international year of Chemistry from Cairo, Frankfurt and New York
IUPAC President Jung-Il Jin spent much of January 2009 travelling the globe to publicize and plan for the celebration of 2011 as the International Year of Chemistry, which was proclaimed by the United Nations General Assembly on 19 December 2008. From 4–6 January 2009, Jin joined IUPAC Secretary General David Black in Cairo for meetings of the Federation of African Societies of Chemistry (FASC) and Arabian Chemical Societies. The meeting was held in Cairo University and was organized by the Egyptian Society of Analytical Chemistry (ESAC) in cooperation with Cairo University, Royal Society of Chemistry and FASC.
A special welcome was made in the office of Ahmed Galal, Dean of the Faculty of Science. The group members Maher, Ali and Hatem served on the executive committee of this meeting.
Final reports of the meeting can be found here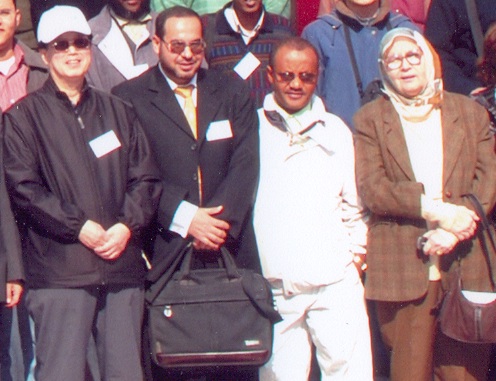 Jung-Il Jin, President of IUPAC (left), Temechegn Engida, President of Federation of African Societies of Chemistry, FASC (middle), and M.M. Khater, President of the Egyptian Society of Analytical Chemistry, ESAC (right).
to view photo album, click here